Dressing the tribe - Our tips for Dressing up your not so basic jeans and t'shirts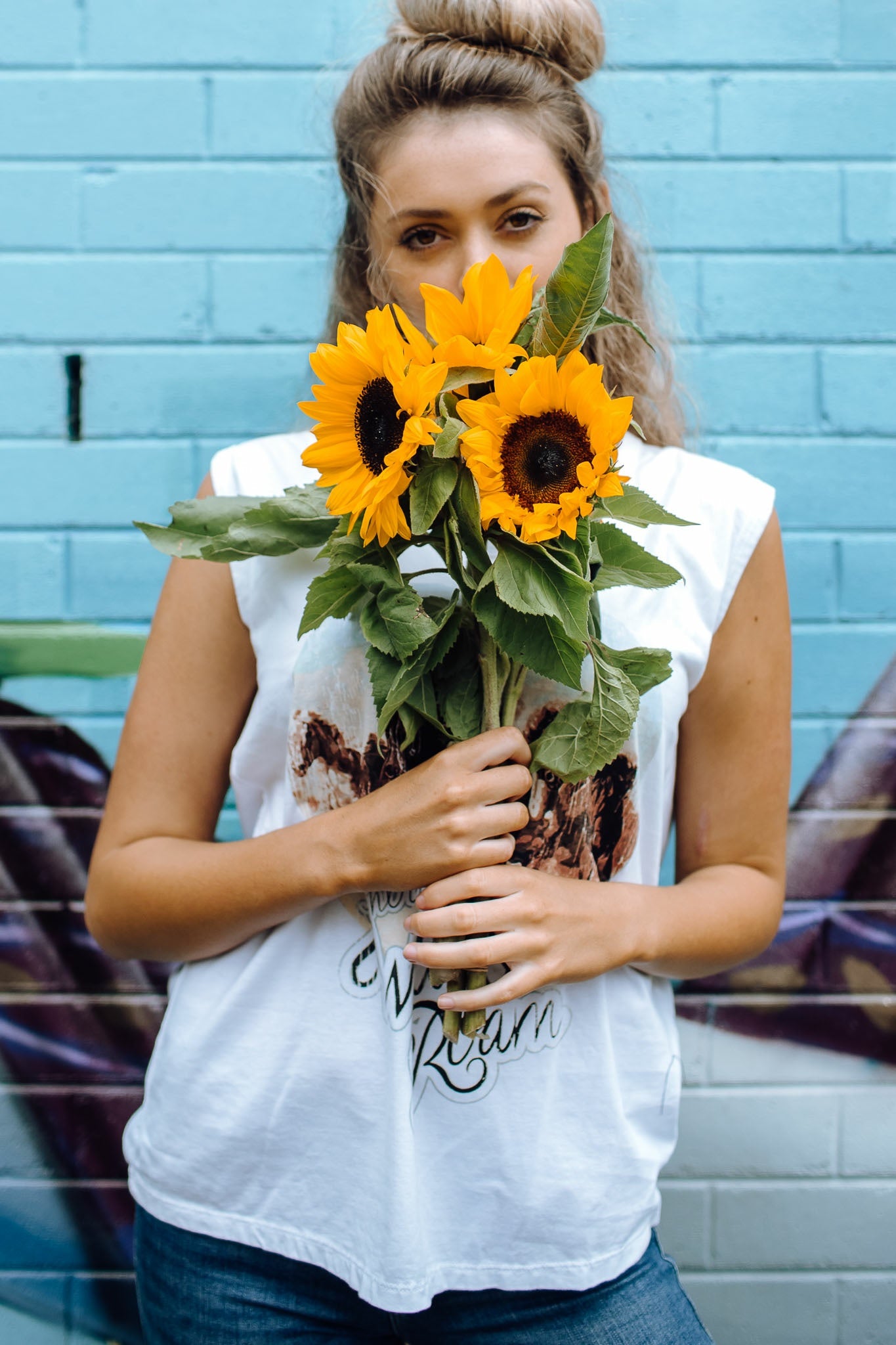 Brightly coloured and deliciously chunky statement earrings and necklaces, creatively vibrant clutches, or big 'mummy-sized' jute bags. Let your accessories do the talking with interesting bold pieces that are screaming for a blank canvas, allowing them to steal the show!
High tops, low tops, slides + sandals, boots and heels. We dare say Jeans and t'shirts can mix-match with ANY style of shoe. There's no courage required, because with shoes and jeans, anything goes!
Open up your button down maxi dress and wear it as a duster to add some colour, texture and softening your look with an oh so feminine touch. We promise it will become one of your favourite combos!
Need to keep the attire really simple? Taking your little one to playgroup or camping at a music festival? We are loving the vintage style prints with cute slogans which ensure your outfit still exudes personality whilst you're on the run!
Get creative and tie a knot in it! Tying a knot in the centre, on one side, or even at the back at waist height adds some shape to a plain t'shirt and raises the bar if you're wanting to show off your beautiful new jeans!
Pull the jeans on and add some warmth with a pretty printed top! Casual with a boho chic vibe. This is the perfect look for a quick coffee (or sneaky glass of wine) with the girls and is sure to ensure you're looking glam whilst you're chasing after the kids at that Sunday afternoon BBQ.
Feeling inspired? Click on the images above to shop products online or
Model: Eilish Byrne
---