DIY - Healthy Herbal Bath Tea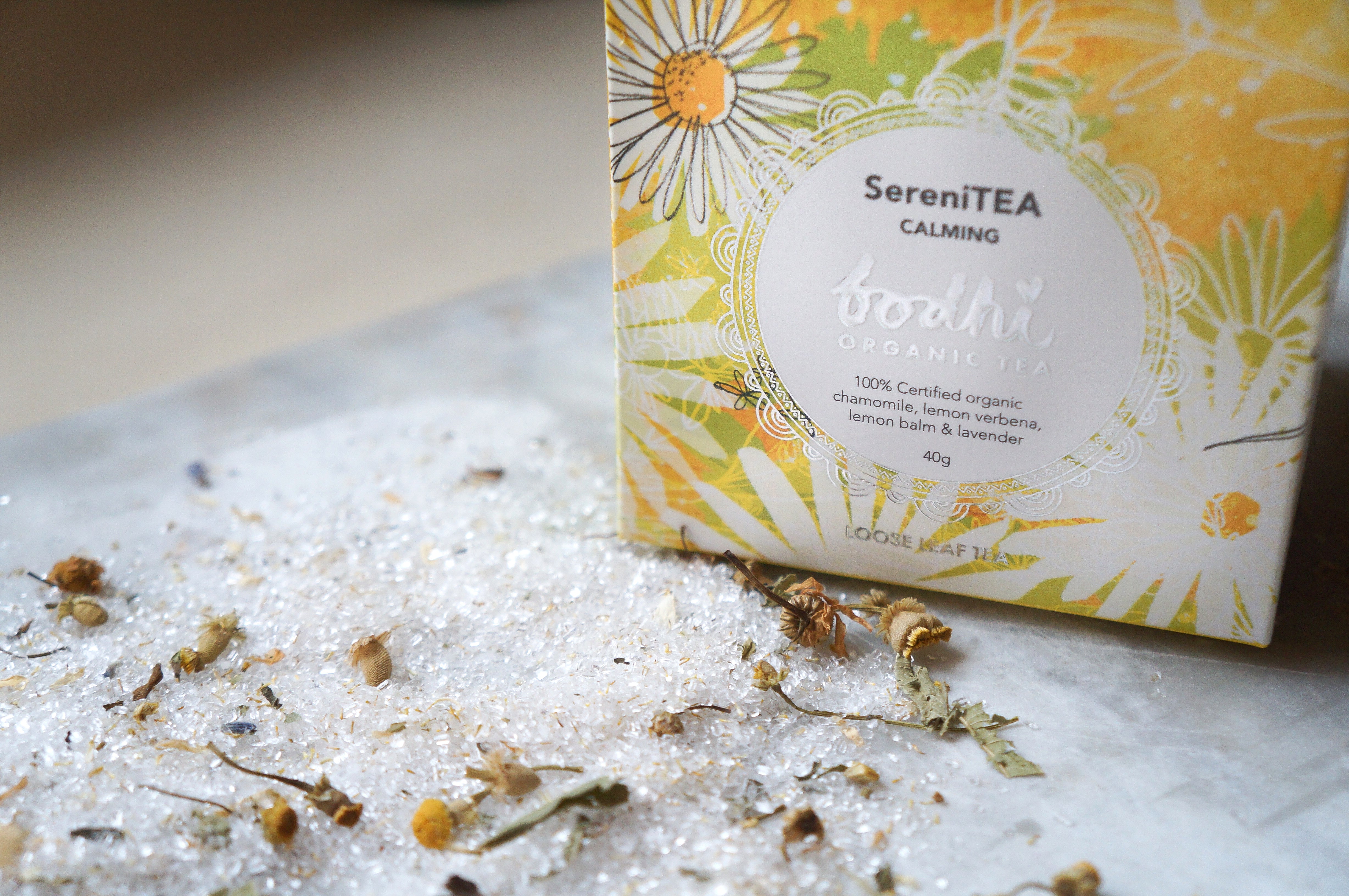 We're loving this DIY as its super simple, perfect for the kids and at the end of the day you get to soak your post school holiday body in a beautiful warm bath filled with salts and herbal tea!
You are probably already aware that Herbal tea is great for your insides. Filled with antioxidants and 
antimicrobial qualities to heal you from the inside, however did you know that the benefits can also be absorbed through the skin? 
Team your chosen tea with Epsom salts which help promote sleep and relaxation as well as a host of benefits for the skins surface and you have yourself a perfect little healthy bath cocktail, without the hang over in the morning.
Heres what you will need:
1/2 cup Herbal Tea leaves, dry (we have chosen
Bodhi SereneTEA
in chamomile) 
Pour the ingredients into a bowl and work them into your fingers, using the salt to grind down the larger pieces of tea (for example chamomile flowers), so they are fine enough to drain once your bath is over. This also helps to work the natural oils of the teas ingredients into the salts, blending them.
Bottle into small jars to give away as gifts, or share them with the children, with a little luck, this DIY will encourage them into the bath a little faster and relax them for their nights slumber, so you can take a nice long bath too.
---