Five ways to support your self love journey by Bopo Women Founder, Bron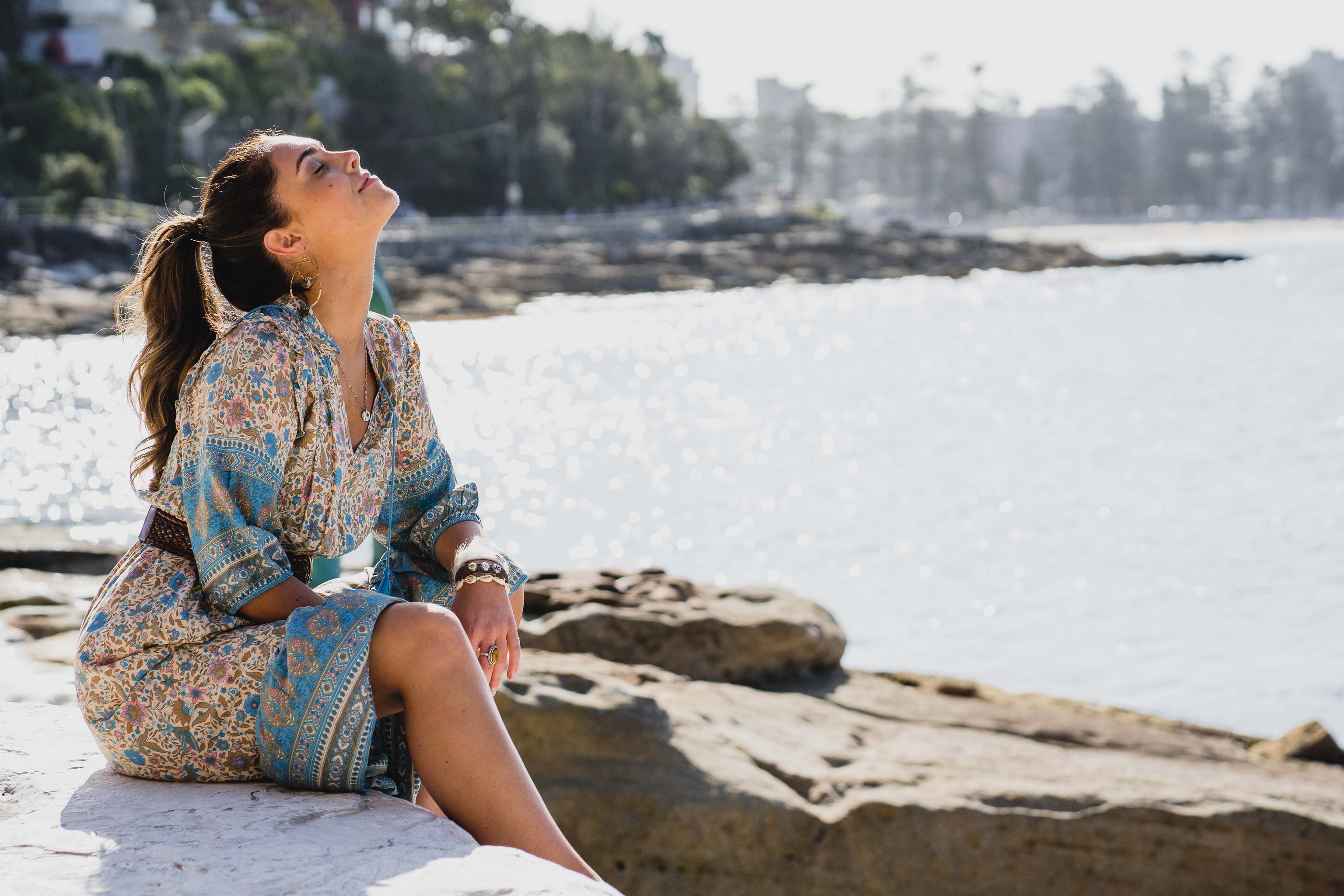 As we continue with our quest to support your self care journey here at Bella HQ we are thrilled to add BOPO a new range of Body Care products to our collection.
BOPO isn't just any body care brand. The range has been developed by founder Bron Stange with the very specific mission of supporting womens Self Love.
On reading about the brand and their mission, we knew we just had to add this 
incredibly conscious range
to our store.
When you visit their website, their mission reads:
So to support the launch of the range in the Bella Boheme Collection, we asked Bron to share a few words, and her top five tips to encourage and support women who are looking to invite a little more Self Love into their lives, this is what she shared with us....
Self love is a truly transformative force. It can completely re-shape not only how we see ourselves but also how we see the world around us. It's particularly powerful in a world where women have been taught to disconnect from our bodies and undermine our unique magic. While this all sounds wonderful in theory, you might be wondering so where do I actually start? 
1.  Regularly make time for yourself. 
Sounds simple, but let's be honest, not very easy in our modern lives. Yet how could we possibly sustain the external relationships our lives without quality, loving time spent together? It's exactly the same with ourselves. We need alone time to relax, reflect, restore and connect inwardly in order to keep the self love flowing. 
2. Expose yourself to diverse media. 
One of the most important ways to practice self love, particularly in regards to body image, is to switch up the media you are consuming. We are constantly exposed to highly edited and unrealistic imagery of women and this deeply impacts our relationship with our own bodies. Social media is a great place to consciously unfollow any accounts or brands that show up in your feed and make you feel less-than. Replacing these with body positive and diverse accounts is an incredible way to begin re-wiring how we see beauty norms, powerfully shifting how we see ourselves. 
3. Support & connect with other women. 
We are all in this together and it can be really healing to have conversations with other women around struggles we might experiences with self-esteem, self-worth and self-love. It can also feel incredibly good to support and cheerlead the other women in your life and to help them see the magic and beauty they may not always be able to see with their own eyes. You might notice this helps you acknowledge yours a little more too. 
4. Remember it's a practice not a destination. 
Self love isn't something you arrive at but a journey we'll be on our whole lives. Different life stages or circumstances might make it easier or harder to maintain a loving relationships with ourselves and that's okay. It is completely counter-productive to beat ourselves up for what might feel like "failing" at self love. There is no such thing. The important thing is to keep trying, especially when it's difficult. In fact, showing ourselves this kind of self-compassion, when you aren't feeling great, is the truest form of self love there is (in my humble opinion!). 
5. Sometimes self love means taking the hard option. 
I hate to say it but sadly self love isn't always about taking the "easy" or "soft" choice. Sometimes it's about doing the thing you really don't want to do because it's actually the thing that you need the most. That might mean opting for that walk in the sunshine over your fifth hour into a Netflix binge. Or having that hard conversation with a friend or partner you don't want to have. Or knuckling down and finishing something you know is weighing on you emotionally. Of course then feel free to balance it out with a rose petal filled bath and a glass of red! 
---
1 comment
---
---