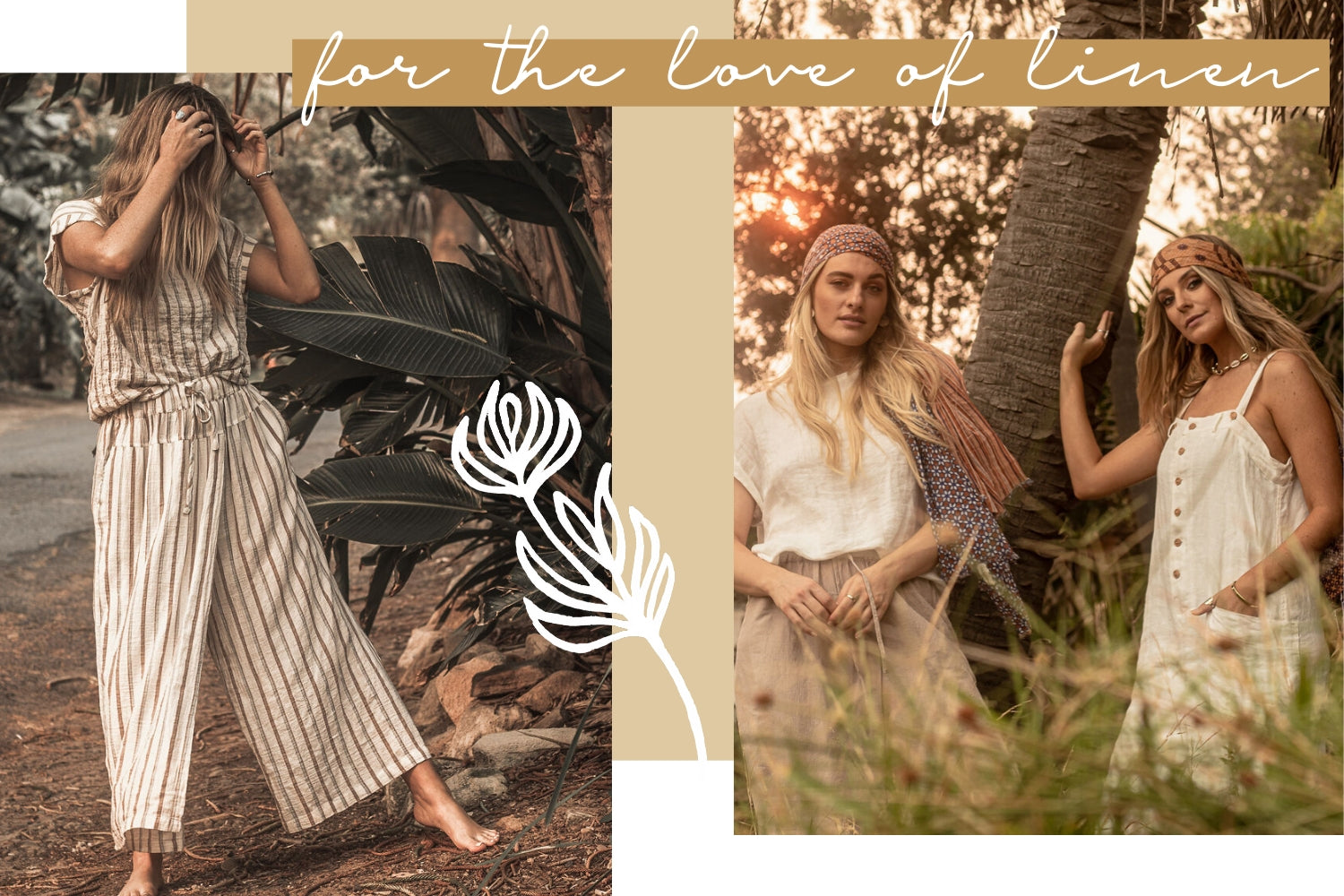 It's no secret that we are obsessed with LINEN here at Bella HQ!  But, do you want to know why?
We're going to throw down our favourite facts about linen... and show you some of our favourite bohemian style linen clothing!
Linen Fact #1
Linen is a completely natural product, woven from the fibres of the flax plant. Linen fibre is totally biodegradable and recyclable!
Linen Fact #2
Linen is 30% more durable than cotton - your linen clothing will last and last!
Linen Fact #3
Our personal favourite - no ironing required! The natural creases create beautiful texture and an effortless, relaxed look!
Linen Fact #4
Linen can absorb up to 20% of its own weight in moisture, while still feeling dry to the touch.  This is why it is the PERFECT material for those hot and humid Summer days, keeping you cool and breezy!  AND linen is also insulating in the cooler months - perfect for all year round!
Linen Fact #5
Linen is virtually lint free, static free, non-allergenic, naturally insect-repellent and gives UV protection - how amazing is that!
Linen Fact #6
The more linen is worn and washed, the softer and more comfy it gets!  The texture and softness of linen is unlike any other fabric, and just gets better with age.
...and last but not least,
Linen Fact #7
Linen is one of the world's oldest fabrics. Did you know... Mummies have been found wrapped in linen shrouds dating as far back as 4500 B.C!
Convinced?
We bet you will LOVE wearing our linen clothes during these long, hot Summer days!  Embrace your inner bohemian free spirit in our beautiful, natural fabric linen clothing.
---