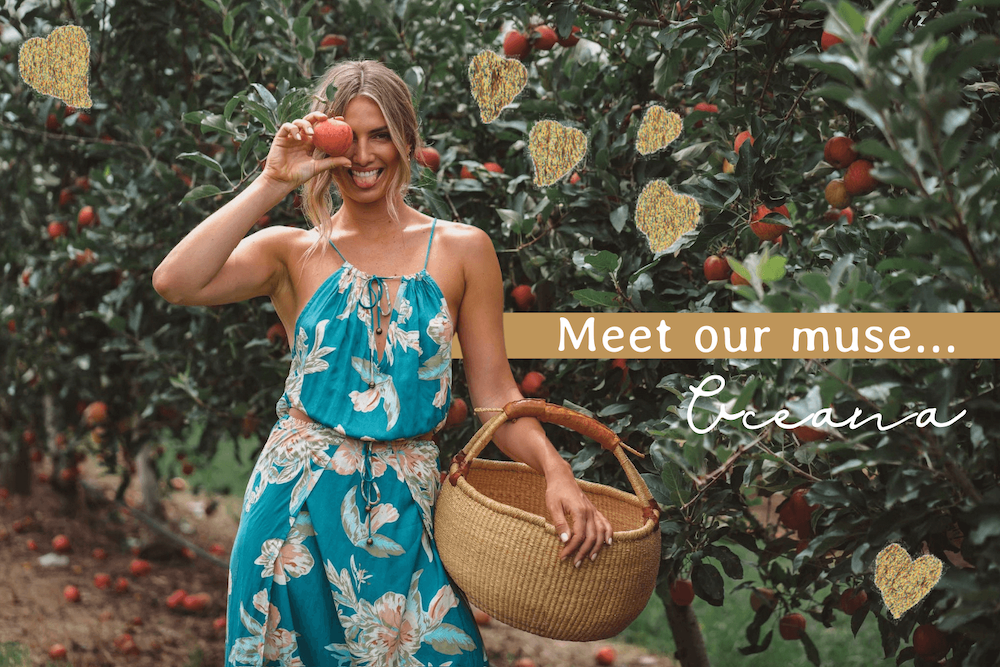 Our latest Summer campaign was all about the fun and the fruit! It's so important to support local and explore our own backyards, and thats why the famous 
Bilpin Fruit Bowl
was the perfect location.
This delicious farm is home to so much seasonal sweet goodness. Including our beautiful new summer prints, in rich greens and pops of yellow that make you want to dance through the orchards all day!
On the day we asked our gorgeous free-spirit muse,
Oceana
, to give us a little insight into her go-to style, what she loves most about shooting for Bella Boheme, and what 'boho' means to her...
"Normally you'd find me in active wear, but I do love colourful, flowy dresses, and this Summer I've been loving bright pinks and baby blues."
"Honestly, you just never know where you're going to be on location, like today we're at Bilpin at the Fruit Bowl and we're going to go pick some apples!"
"Colourful, free, always being in nature, and always comfortable."
Shop all our latest arrivals here.
---