Picnics for lovers - Hannahs Blue Mountains Dream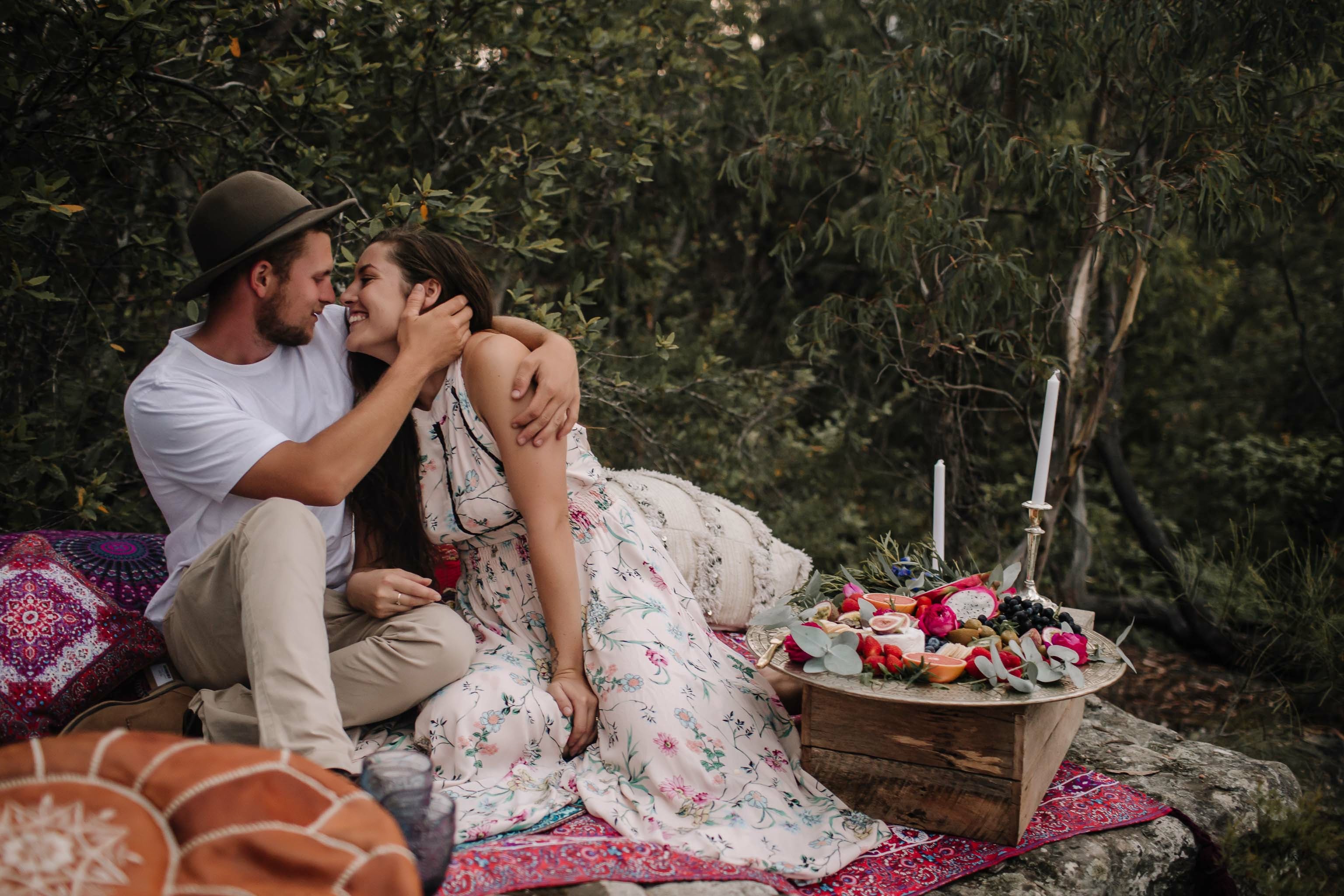 Raised in the Blue Mountains as a child, Hannah Lange is the woman behind one of the newest, yet most breathtaking local experiences, Picnics by Hannah. Armed with her passion for styling, picnics, food and wine and equipped with her knowledge of the local area, Hannah established her business in April 2017 and has already hosted over 80 picnics which take in the amazing views of some of the Blue Mountains best kept secret locations.  
We met with Hannah and asked her to share a little bit about her business, how it all began and how she manages to balance it with the busy role of Mother to little Bobby and wife to her lovely Husband Daimon. 
Tell us a little bit about picnics by Hannah? 
Picnics by Hannah is all about offering a unique luxurious experience. Whether it be for a romantic date or the perfect stress-free soiree we have you sorted! We even offer elopement packages and a gourmet platter service. Picnics are an age old way to spend time with your loved ones and relax, we want to encourage and enhance these special moments!
What was it that made you decide to work for yourself?
After having my son, Bobby, I had to return to work and put him into childcare at just 6 months old. We were living in Sydney at the time and we couldn't survive on one income. The absolute heart wrench of having to leave him 3 days a week was killing me inside! I knew I had to make a change. I didn't find satisfaction in my career anymore so I quit my job and started on this journey. To cut a long story short, there was a lot of hard work, sacrifices and passion that went into this business and I am so glad that I stuck with it because now I get to do what I love and also spend more time with my beautiful boy.
How do you balance Motherhood and owning your own business?
It's definitely not easy, I do a lot of my business/admin work in nap time and late at night. My husband Daimon is so supportive and looks after Bobby most weekends while I work, he even makes all my picnic props in his spare time (which he doesn't have much of). I wouldn't be able to do what I do without all his help along the way. 
What is the your number 1 piece of advice for people wanting to start their own business?
Don't do anything for money. Do it for love, if you love something so much you will make it work no matter your circumstances! 
Where do you see yourself and Picnics by Hannah in the future?
We have some very exciting things happening this year. In May/June we will be taking the show on the road. We'll be travelling the top part of Australia and offering our deluxe couples picnics along the way. Then at the end of the year we will be launching in a second location (to be revealed soon).
To learn more about Picnics by Hannah and book one of their dreamy packages in the Blue Mountains, visit www.picnicsbyhannah.com
Hannah wears Endless Summer Maxi by Jaase available here 
Picnic Rugs and Cushions by Wandering Folk available here
Credits: 
Photography Kylie Carson Photography
Styling Picnics by Hannah
Florals Floral by Nature
---