Sharing the love on Valentine's Day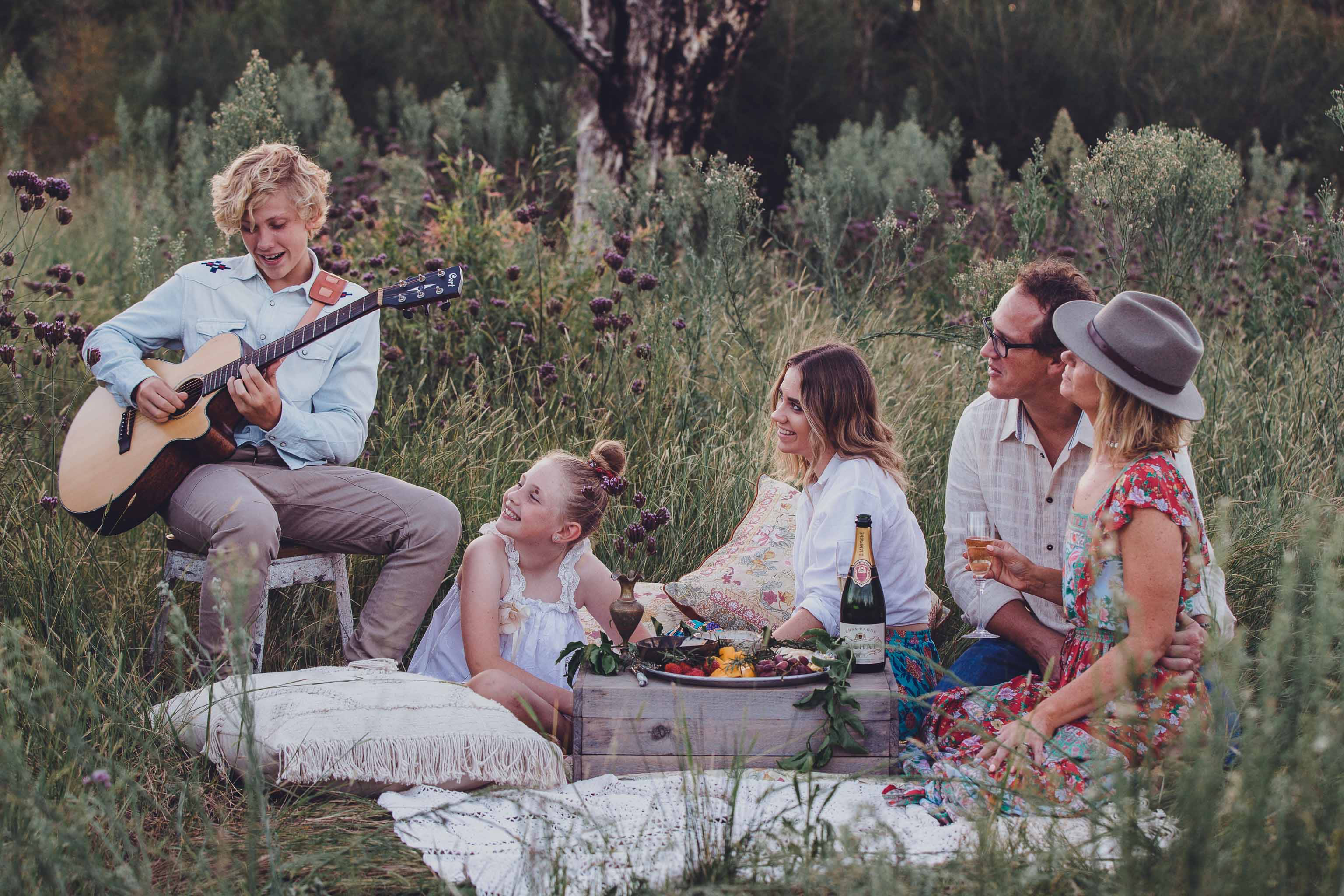 Here at Bella Boheme HQ we are all about sharing the love. Of course, it goes without saying, Love doesn't only exist between couples. So with that in mind, we believe Valentines Day is a chance to share the expression of love with our family, friends and community too!
This week we decided to share some ideas on ways to share and express the act of love as a family towards each other, and to those around you this Valentine's day (or any other day of the year)!
Love Treats and affirmations.
Popping a surprise love treat into your partners, children's or even a very special work friends lunch box or work bag is a lovely way to let them know 'Hey, I'm thinking of you, when you're not here'. It may be in the form of their favourite cupcake, a hand made biscuit or some love heart chocolates. 
You may also like to take it a step further with a little note, or affirmation of love. Think about expressing to this person something that you enjoy doing with them or that you are grateful for in sharing time with them. Such as 'I love our cuddles before you go to sleep' or for the older teenagers 'I love how beautifully you play the guitar when we're at home' or 'I love our conversations when we walk the dog together'. Perhaps that special work friend or your best girlfriend could be 'Thank you for all the support you give me' or quite simply 'Thanks for making me smile this week'.
Share the love with your community
Get together with your family and talk about a charity that you would all like to support, together as a family. This may be a local community organisation, such as your local school or a local crisis or outreach centre. Perhaps someone in your close or extended family have an illness and you would like to donate to support a charity which supports research in this area. If your family are animal lovers, you may like to donate in this area. Use this as an opportunity to learn together with your family an area which you would like to offer love and support to. It doesn't have to be a large financial donation; a couple of dollars relative to each of the family members may be enough, you could even take a food donation to your local food rescue centre, or volunteer your time to someone in need. The act is in giving kindness and love within the parameters that your family can afford.
Share an adventure, completely screen free.
When was the last time you spent time with your family or besties with the screens completely turned off? Choose a day where you can shut off for a day, even if it is for half a day. Take a picnic, go to lunch, stroll along the beach, take a bush walk, watch the sunset with a cheese platter and a bottle of wine. Choose an activity where conversation can evolve, without distraction and get back to the basics of sharing some quality time together. Don't forget to turn the phone off before you get in the car to travel to your screen free adventure, because often, the best and most important conversations start, undistracted, in the car.
Record a moment in time, with a photo shoot.
Memories are there to keep and with children growing and changing every day, take the time to record this moment in time with them in a family photo shoot. If you don't have the funds for a professional photographer, you may like to dress up and have various members of the family (or a friend) take some photos on their phone. It can be really fun to look back on the perspective of your little ones photos and how they view your family, from behind the lense. The idea is to record a moment in time and allow yourselves to have some fun and creativity with your photo adventure. Print the photos and frame them on your wall or create a collage and print to a postcard to send to the other special people in your life, sharing the love further.
Visit a friend or family in hospital or nursing home.
Not everyone is able to get out and about this Valentines Day. How about setting some time aside to go and visit that friend in hospital, or family member who lives in a nursing home? Sharing your time with someone who is unable get out easily is a beautiful and selfless expression of love. Take them some chocolate, or an ice-cream from the cafeteria, a book, some magazines and give them something we all take for granted – time with loved ones, during the season of giving love.
Credits:
Models: The Valle Family, Emma, Dion, Bella, Gabriel and Delilah ~ The Family behind the store Bella Boheme
---
1 comment
---
---