Summer festival vibes for the Bella Tribe - Our top 5 'must-packs' for your suitcase.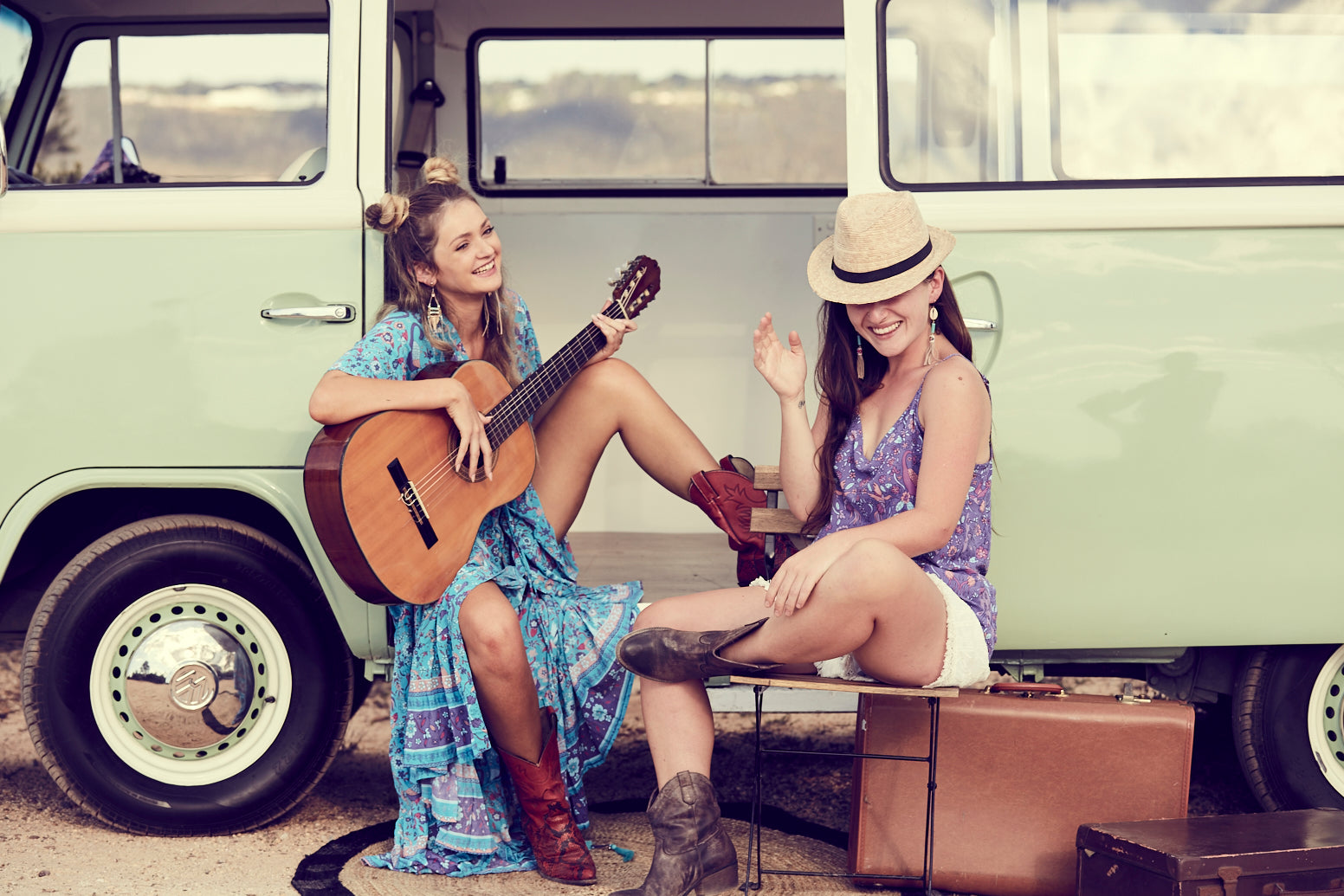 The smell of summer brings the ultimate boho-girl getaway of road trips, music, dancing and hanging with your tribe. Here's our top five must-pack items to take in your suitcase to your festival getaway.
1. Dresses! Keep it light and feminine. Sleeves are great for when the sun goes down keeping your shoulders warmed from the cool breeze or during the day to protect you from the sun.
---