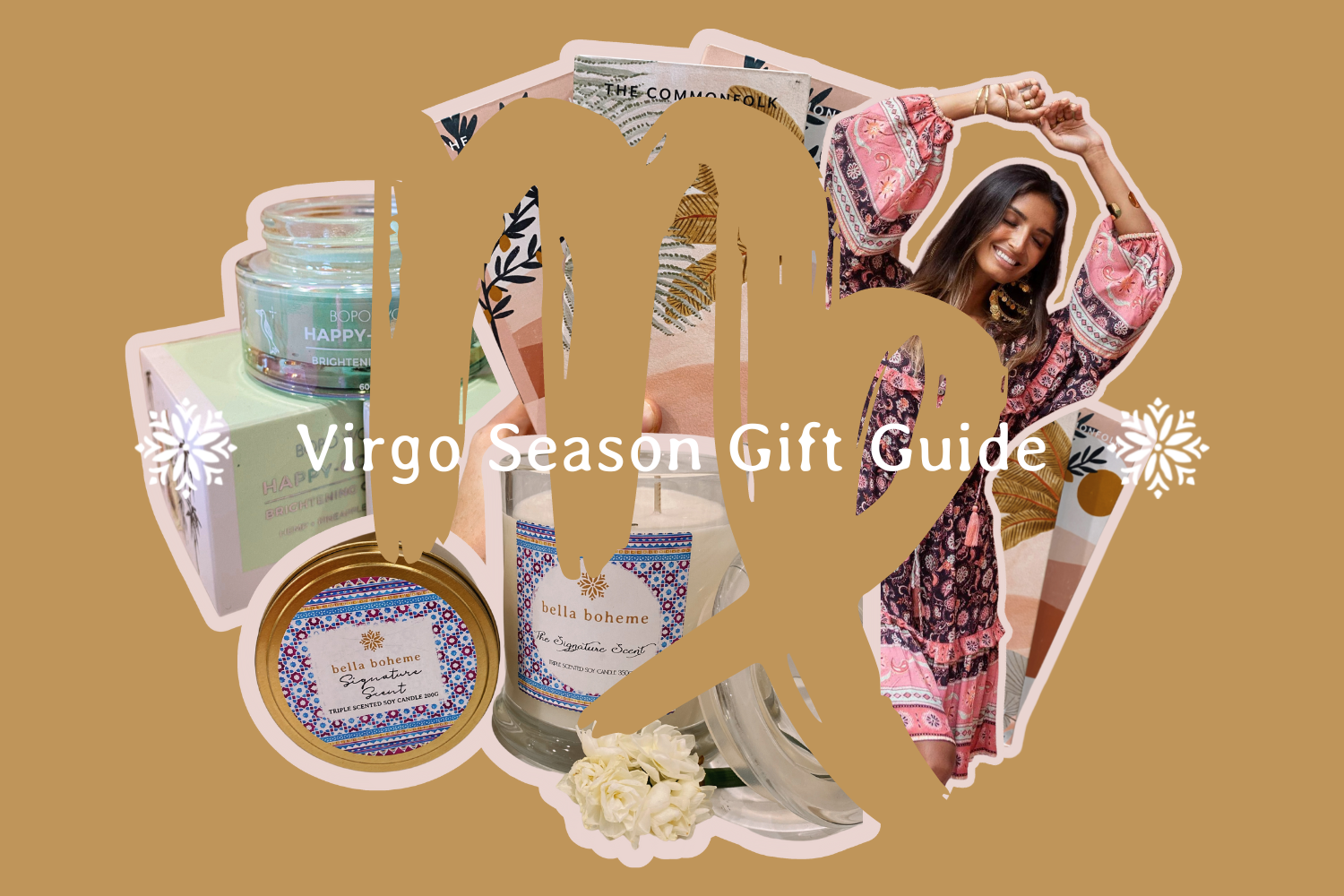 Ahhhhh the beloved earth sign, Virgo. Do you have a BFF in your life who's born between August 23 and September 22? If so, you would know that being a Virgo sign, they are picky! These careful, precise and practical star signs may seem intimidating to shop for but with a little help from our Star Sign experts here at Bella Boheme - we know exactly what will make your Virgo friend smile!
First and foremost, Virgos are practical creatures - they absolutely LOVE organising their life. Something to help your angel friend create a sense of relaxation and feel as if they have their life together will definitely tickle their fancy! Our top picks would be our signature candles or a beautiful notebook to write down all their must to-do's!
Being an earth sign, Virgos are very in touch with their senses. Cosy socks, comforting bed throw, yummy chocolate, a beautiful piece of art - you get the memo! We have sooo many gorgeous gifts to tick each sensory box for your Virgo bestie!
Still don't think any of these gifts would be the perfect one for your picky Virgo? Fear not! Virgos tend to be interested in wellness. So things like delicious teas and yummy bath products are sure to be a win! We have searched far and wide for the most beautiful bath products and Bellas we can guarantee that the Virgo in your life will not stop lusting over the divine Bopo Women Range we stock!
Our last but certainly not least recommendation for those stylish Virgos would be our Sari collection. Virgos certainly know how to appreciate and understand a beautifully made, high quality product - so choosing something that will outlast the trends, you simply can do no wrong!
---