Tribal stories: 5 Entrepreneurial Women share their Small Business journey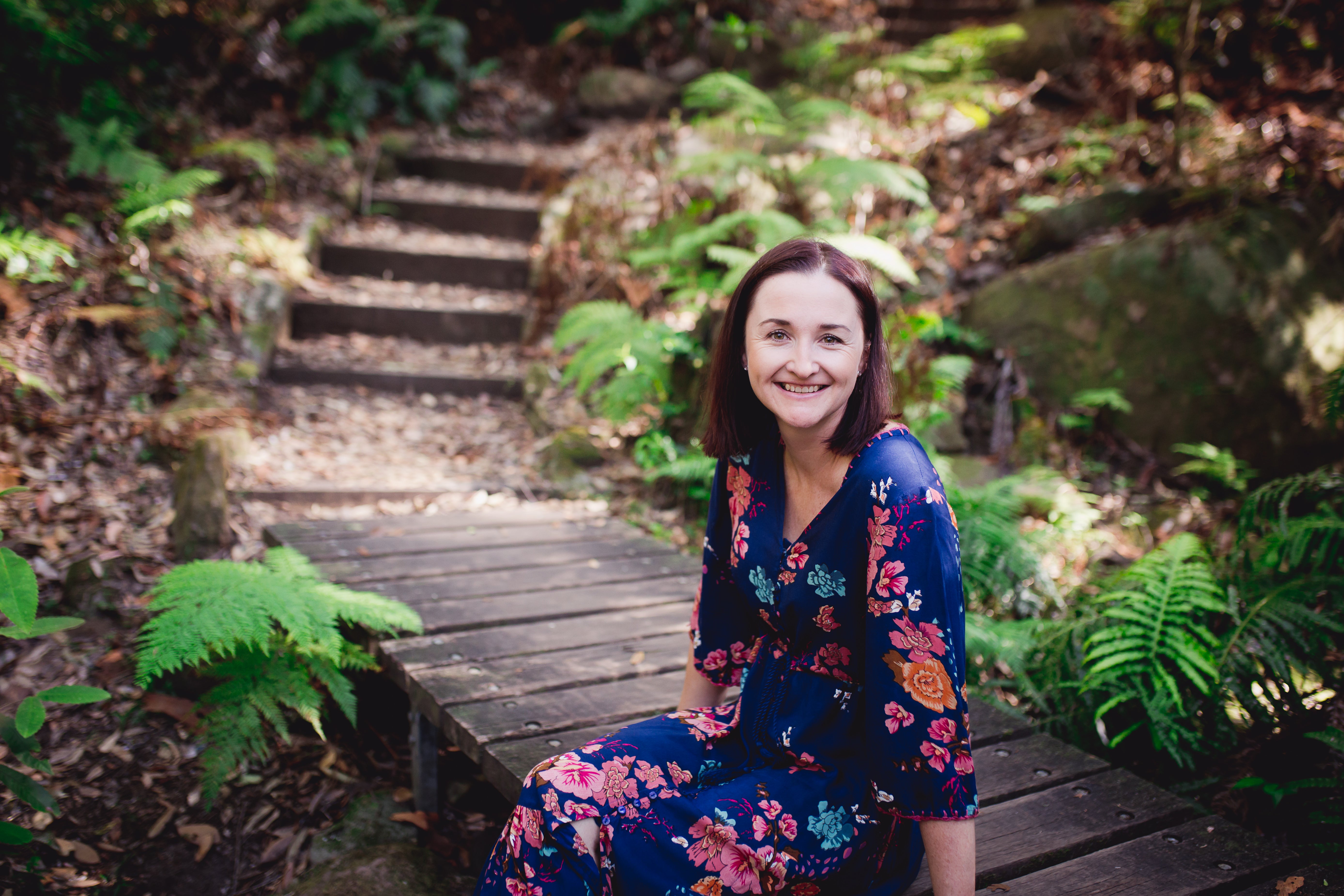 With the arrival of International Womens Day this year, we decided to step into the true culture of a tribal woman and share the stories of 5 entrepreneurial women who own their own business in the Blue Mountains.
Erin, Emma, Renee, Nicole and Tanya own and run small businesses in different industries, of different sizes and are each at different stages of the business life cycle. ie. some businesses are more established whilst others are relatively new start ups.
Each woman gracefully took the time out of their busy schedules to answer five of the same questions in an effort to inform and inspire those who might be on the edge of taking the brave and sometimes scary leap to setting up their very own business. We invite you to brew a cup of tea and read all about their journeys of why and how they set up their businesses and what it means to them to be a business owner.
Above: Erin, Unplanned Bakery
Please introduce us to your business 
Erin: Unplanned Bakery started in May 2016 as a market stall. I create delicious cakes, sweets and other baked goods that also happen to be 100% vegan. 
Emma: Bella Boheme is a Lifestyle Boutique based in the beautiful Blue Mountains of NSW,we have our bricks and Mortar store in Springwood as well as our online home www.bellahoheme.com.au. We started as a small market stall at a local Blue Mountains market in 2011,with the online store launching shortly afterwards, our Springwood store opened its doors in July 2015.
Renee: My business is Paudha Healing, which is a natural skincare business based in the Blue Mountains, that was officially launched in April 2016. I'm often asked what does the name of my business mean. Well, the name Paudha actually means 'plant' in Hindi and the business is all about using plant-based ingredients, with medicinal benefits, to create a range of natural skincare, rather than using a whole list of ingredients that you can't pronounce and that have no benefit to the skin! All of our products are now vegan and late last year we received our accreditation with Choose Cruelty Free Australia, meaning there has been no animal testing on any of our ingredients or final products.
Nicole: Penny Lane Studio is a Styling and Prop hire business. We provide Event Design and Styling for Weddings and Corporate Events and Creative Direction for Marketing and Editorial. I commenced trading officially in 2013.
Tanya: Hi, my name is Tanya, I am the owner of a beautiful little hair salon "NIVARNA HAIR STUDIO" in Springwood. I believe our salon is a tribe with a difference, we are more than just a salon!! I took over "Nivarna" from a girlfriend when I was 20. So 21yrs later I'm still here and still LOVING everything my business teaches me.
Above: Emma, Bella Boheme
Was there a 'penny dropping moment' when you decided 'Yes, I am going to follow my dream to work for myself and what was it? 
Erin: The penny dropped when I felt like I wanted to return to some kind of work after my second child was born but I knew I just couldn't go back to a standard admin role, I needed something creative and it was now or never. 
Emma: Not really! It was always a dream of mine to have my own store, and it just kind of evolved organically…I was a stay at home Mum with 3 babies and the markets were more about a much needed creative outlet!
When the space in Springwood became available I knew it was the one I had been waiting for, I was incredibly scared and nervous about taking the leap and many, many people told me not to do it, but I am blessed to have a Husband who believed in me and encouraged me to chase the dream! 
Renee: I've had a few of these moments actually! But the most pivotal moment for me, would have been when I handed in one of the creams I had made for an assessment at Uni, for my herbal manufacturing class. The lecturer told me after she had marked my assessment, that she could actually see the cream being sold in health food stores one day. I walked away from that class thinking hang on, could I be on to something here and could I really do something that I love doing this much, as a business? It kind of snowballed from there really!
Nicole: Yes! I was struggling with a waitressing job whilst pregnant with my second child, I kept hearing this voice in my head…leave, start your own creative business, everything will be perfectly fine. So I resigned, started a small Etsy store making paperware for events. One thing lead to another and before I knew it I had been referred some work with a big corporate client in Sydney…that funded my studio, my prop inventory grew, as did my client base and before I knew it, I had a warehouse full of props and a portfolio full of beautiful events and styling work.
Tanya: Well, I was doing what most teens do and that is travel! I literally was trying to "FIND MYSELF" but, really what I really wanted was to find a hair salon environment that I felt comfortable in being myself a salon where I could nurture my staff and let them be themselves and we could all grow creatively. So, when a girlfriend of mine approached me to buy "Nivarna" off her.. I did! Well I needed a goal! So, off I went to the bank talked my way into a loan and the rest is history!
Above: Nicole, Penny Lane Studio
What do you think is the biggest misconception or challenge about running your own business?
Erin: I think the biggest misconception is that everything has to be sorted and perfect right from the beginning. It doesn't. Products and customers grow and change and so will your business. It's more important to just start. 
Emma: I recently read an article from The Collective that said "When running a START-UP you go through cycles of being in complete EUPHORIA and then PANIC MODE - sometimes in the same week" and I found this completely relatable! It's never easy or smooth sailing and you don't get to knock off work at the end of the day and forget about it.
When you're running your own business you never, ever switch off! and it's certainly a lot more work than people perceive it to be, but when you get to wake up each morning and make a living by doing what you love, that' s a pretty amazing feeling.
Renee: I think one of the biggest misconceptions is, that if you have a product and a website, people will find you and buy it! It simply isn't that easy. So much work goes on behind the scenes, particularly with social media, not only to stay present and grow your brand but also to engage with your customers. Keeping up with social media would have to be one of the biggest challenges I have faced, but at the same time, it is also one of the parts of business I love the most!
Nicole: The biggest misconception by far is that I am rich because I run my own business and that I have lots of spare time because I work my own hours. The truth is a lot of time and energy goes into starting up and running a business and for a while your pay packet is reinvested back into the business. At times it can be stressful, but it is also the most rewarding form of employment I have ever had. The gratitude you experience for and from your clients, feeling the growth of your skills and your brand along with the relationships you build far outweigh the challenges.
Tanya: I think the challenge is the life/work/family balance. Some days you get that balance from minute you open your eyes! Other days are a little harder! Set up ways/means around you to make your everyday simple tasks easy! Don't be ashamed to delegate jobs! Remember! "It takes a tribe to raise a village".
Above: Renee, Paudha Healing
What would you say is your strongest asset in being a woman in business? 
Erin: Being a woman in business is wonderful. As women, generally speaking, we want to connect, share and collaborate. That's a wonderful thing. 
Emma: Definitely the ability to multi-task! with a young family there is a LOT to juggle, and always 3 million things running through your head at any given time.
I feel that all Women have an incredible capacity for managing to keep things running smoothly, sometimes under the most stressful of circumstances, they truly are real life Super-Heroes! 
Renee: The ability to multi-task and ask for help when I need it!! I am very fortunate that I have an amazingly supportive husband who helps me out and no he didn't pay me to say that! Not only does he play a huge role in the business, he also looks after our daughter when I'm working on something and need to lock myself away to get it done, as much as I hate missing out on all the fun!!
Nicole: Lets be honest, women are super humans! Our ability to juggle a multitude of tasks and our level of responsibility and commitment make us amazing human beings. Our ability to connect, nurture and support each other within our business community gives strength to our collaborations and helps us build stronger business relationships, which support us through the hard times, and help us celebrate the good times.
Tanya: Defiantly my strongest asset is my ability to connect with people. I use this strength to guide me in decision makings! I follow my instinct a lot and over the years I have learnt that when I really didn't tune into that feeling and follow it that decision at that time didn't quite work out well for me. Also, I feel that women are very good and setting goals and just doing one a time so it's not too overwhelming!
Above: Tanya, Nivarna Hair Salon
What is your advice to a woman who is thinking of starting her own business? 
Erin: My advice is to just begin. Start a website for your business, share your ideas, test your products on friends. You'll be amazed at how much support and feedback is readily available.  
Emma: "Believe and Act as if it were impossible to fail".
If you are so passionate about something that it keeps you up at night, if its something you would do even if you weren't being paid for it because you love it that much then that is your purpose and you sure as hell should pursue it!
Know your limits and capabilities, focus on the aspect of your business you are best at and acknowledge that for your business to succeed you need to invest in your support network ie; great staff, a good book keeper (if like me you're shocking with paperwork) build your tribe around you and look after them so they feel appreciated. 
Renee: If you are passionate about your business idea go for it! You will be amazed at what you can achieve, if you channel your energy into something you're passionate about. Also join local networking groups. The support I've received and the business friendships I have made through networking, has been invaluable. Women in particular, are great at supporting and encouraging other women in business and sharing their knowledge.
Nicole: Stop dreaming and just go for it! Rather than be distracted by what your competitors are doing, focus your business on your core strengths and talents – committing to mastering your talent is what will make your business strong and unique. Most importantly, carefully nurture healthy business relationships, they are your businesses family, they will support you through the thick and the thin with this in hand, the rest will happen for you organically – I promise!
Tanya: My advice is "GO FOR IT" Plant your visions!! And watch it grow!! Own it.. never let anyone distract you from YOUR vision! You will meet people on your journey who might not be a positive figure to have around you! And that's ok.. just learn to surround yourself with women who inspire you! And remember to look after yourself! Take a little time out everyday to have quiet time and reflect on your day to come. Personally I take that one hour in the morning! without children/husband or anyone for that manner around me to make sure I can achieve my goals for that day. I set aside one day a week for admin and all my phone calls (because let me tell you there is a lot of that) make sure that when you finish work you switch totally off! Because your mind and body needs that.
At Bella Boheme we believe in supporting the growth of our fellow Woman. We are grateful for the time each woman took to share their story. You can find each of the above businesses at the following links. 
Unplanned Bakery https://unplannedbakery.com.au 
Bella Boheme https://www.bellaboheme.com.au 
Penny Lane Studio http://pennylanestudio.com.au
Paudha Healing https://paudhahealing.com 
Nivarna Hair Studio https://nivarna.com.au
---