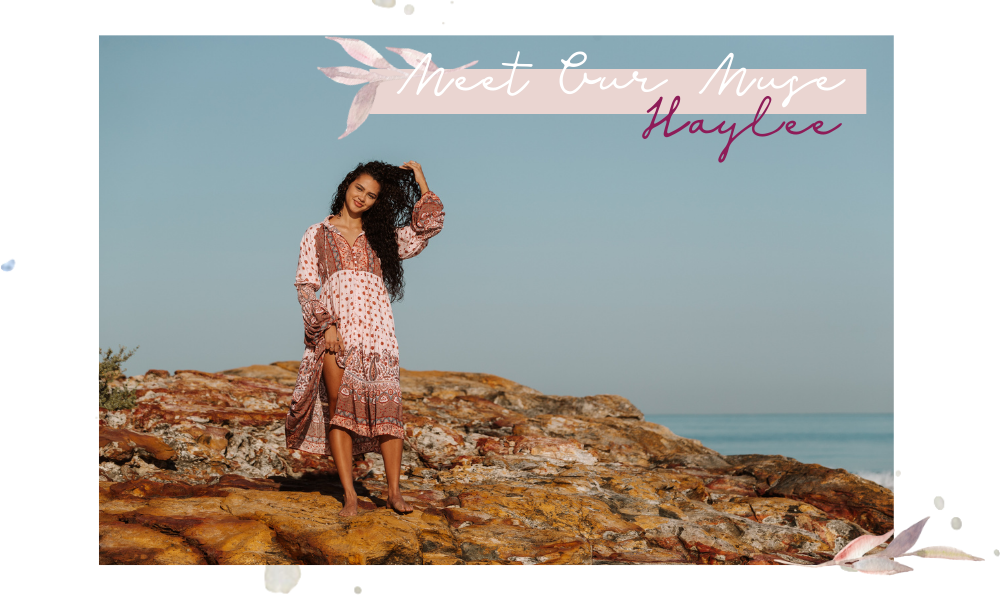 Our dream team recently made a trip to the top end to shoot with the stunning Haylee McLean. 
It's safe to say, they made some absolute magic together! 
Read on to get to know Haylee x
Name someone who inspires you and why.
My dad, for achieving his childhood dream of playing AFL at the highest level and becoming a role model and mentor to many indigenous youth through his work over the past 20 years.
Where is your favourite place to be?
My favourite place to be is by the beach.
If you could only wear one outfit for the rest of your life - what would you pick?
You can't go wrong with a good pair of denim shorts and an oversized shirt.
What do you love most about the Northern Territory?
The beautiful dry season weather! But mostly being surrounded by family.
After wearing a few of our pieces in the shoot, which was your favourite?
I loved all of them, but my favourite would have to be the
Aria Maxi Dress
.
Share a fun fact about you that everyone should know.
When I was younger I would cry because I hated my curly hair so much! I would straighten it all the time!
Big thank you to Haylee for shooting with us and sharing her story. We love your curly hair!
If you loved any of the pieces in this blog, you can find them here:
Dream Team:
Photography: Barton Louis
---