Blue Mountains wines with a view - Our day at Dryridge Estate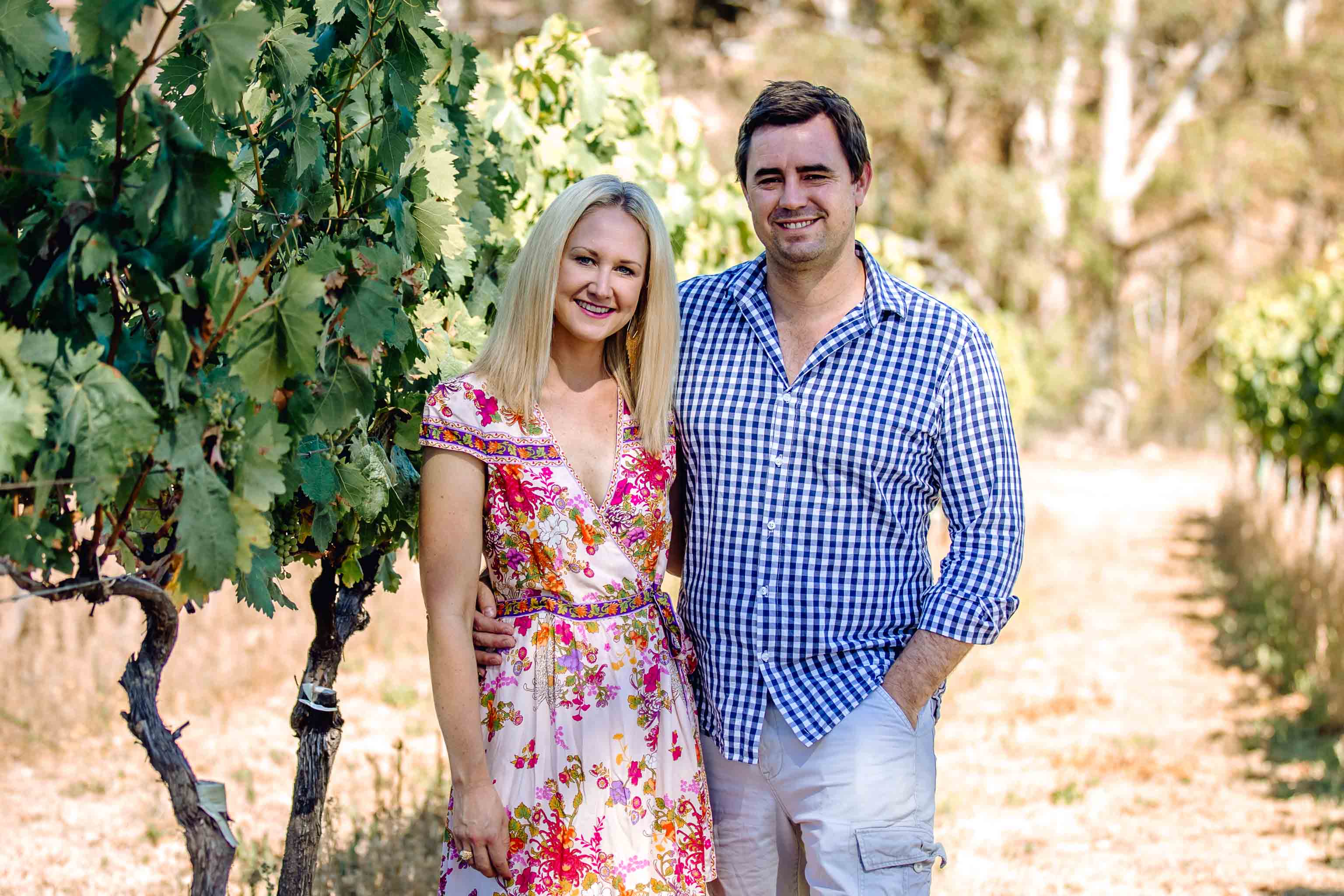 We wouldn't blame you if you raise your eyebrows when we suggest adding wine tasting to your schedule when you visit the Blue Mountains…that's why we are here to share with you some of the least expected, but must do experiences of our amazing region. 
Located in the Megalong Valley, approximately 20 minutes from the village of Blackheath, Dryridge Estate is a stunning boutique winery with incredible views of rolling hills enclosed by towering cliff faces. It is the type of location where you can stand and absorb yourself in 360 degrees of goosebump-worthy views.
Dryridge was originally founded by Bob And Barbara Tyrrell in 2000. In July 2015 the vineyard was purchased by Emma MacMahon and Simon Doyle who share their lives between a city life in Kirribilli and the quiet aspect of the Megalong Valley. When they aren't at Dryridge, the property is being utilised by lucky travellers in their beautiful accommodation cabin and the main residence.
In addition to opening the cellar door every weekend for visitors to experience the Estates delicious wines and cheese platters, Emma and Simon have added a clear marquee to the venue to be used for Weddings and Events. The marquee takes in breathtaking views from every angle and is fast becoming one of the hottest wedding locations in the Mountains.
We spent some time at Dryridge meeting Emma and Simon and their friendly fur-babies whilst shooting the latest Tulle and Batiste range to learn more about this must visit Blue Mountains experience. 
Tell us about the wines you produce at Dryridge Estate?
We produce cool climate wines, similar to those from Orange. Our wines are slightly lighter, dryer and more elegant than the warmer climates. We have two additional contract vineyards in the mountains, we look after to give us more variety. At the moment we have a gorgeous dry Riesling, a Chablis style Chardonnay, a fruit driven Pinot Gris, a European style Rose, a light and delicate Pinot Noir, a lovely leathery Tempranillo and a velvetly cool climate Shiraz. 
Share with us a little about the history surrounding the vineyard.
Bob Tyrrell had always loved the Megalong Valley and wine. It was his dream to pioneer viticulture in the region and that he did! They found the land in the 90s and planted the vines in 1999. The vineyard started producing grapes 5 years later. The famous Six Foot Track runs for a kilometre through the property, which certainly adds to the views and charm. After Bob, very sadly passed away, his lovely wife Barbara put the property on the market and sold it to Simon and I in July 2015. We have been having lots of fun growing the business! 
 What was it about Dryridge that captured your heart enough to make it your 'other home'.
We had never planned on owning a vineyard or moving away from Sydney for that matter! We had been looking for a business to buy for a good year, as Simon and I had both been in the jobs we were in at the time for 10 years. Ready for change, Simon was reading The Land and came across an ad for the Estate. He said 'let's just go and have a look'! We went up on a weekend and as we came around the corner and spotted the rolling hills with grape vines aplenty, we knew it had to be ours. Love at first sight!!! The auction was 2 weeks from when we viewed, so we didn't have a great deal of time to think about it. We always say that if we had more time, we probably would have chickened out. VERY glad we didn't though!
Every winery has its resident dog. Tell us about yours…
Ha!! We love our fur babies! George is a 3.5 year old Blond Groodle (Golden Retriever x Standard Poodle). He is 35 kilos, so pretty big and has the most loveable nature. Brilliant with kids, very soft and gentle and OBSESSED with playing fetch with a ball. He is also pretty famous, having graced the cover of the Wine Dogs of Australia Book. Little Angus is a 7 month old black Cavoodle. He is the sweetest little thing! Always has to be touching another human or dog. Watch out at the cellar door though – he has a bit of a foot fetish and people end up with a bit of a lick! We also have an 8 year old grey Bristish Shorthair Cat, Charlie. She occasionally graces the cellar door with her presence, but she is definitely the lesser seen of our pets! 
So Emma, you worked in the Events industry in Sydney for 20 years, was it always your plan to setup your own venue?
Definitely not! As I said earlier, it was a spur of the moment decision. Just love having our own venue though, as I am very passionate about selling it and just LOVE hosting weddings. Over time, I will make my own mark. I like being relaxed about the venue and making couples so happy! 
What is it that makes the Blue Mountains so special to you?
I didn't grow up holidaying in the mountains, like lots of Sydneyites did. My Mum feels the cold more than most, so we went on warmer holidays when we were little. As such, the mountains is extremely new to Simon and I and we have loved exploring all the different facets. There is a really fabulous dining and wine culture – very important! The views, everywhere, are just extraordinary and the air is ridiculously clean. The thing we love most, is the sense of community. Everyone knows everyone and businesses are so supportive to one another. It's like being in a really small town!
The winery is open most weekends to experience their amazing wines and cheese platters overlooking the Megalong Valley. 
Further information about special events and weddings can be found on their website www.dryridge.com.au 
Our friends Emma and Simon at Dryridge Estate have generously shared with us two bottles of their beautiful summer wines to giveaway with one of our Ladakh necklaces.
To find out how to enter, visit our Instagram page
Credits: 
Emma wears Tulle & Batiste available from Bella Boheme
Photography: Kylie Carson Photography
Styling: Penny Lane Studio
---