The Bella Boheme Cranberry and Rosehip Iced tea recipe by Bodhi Organic Teas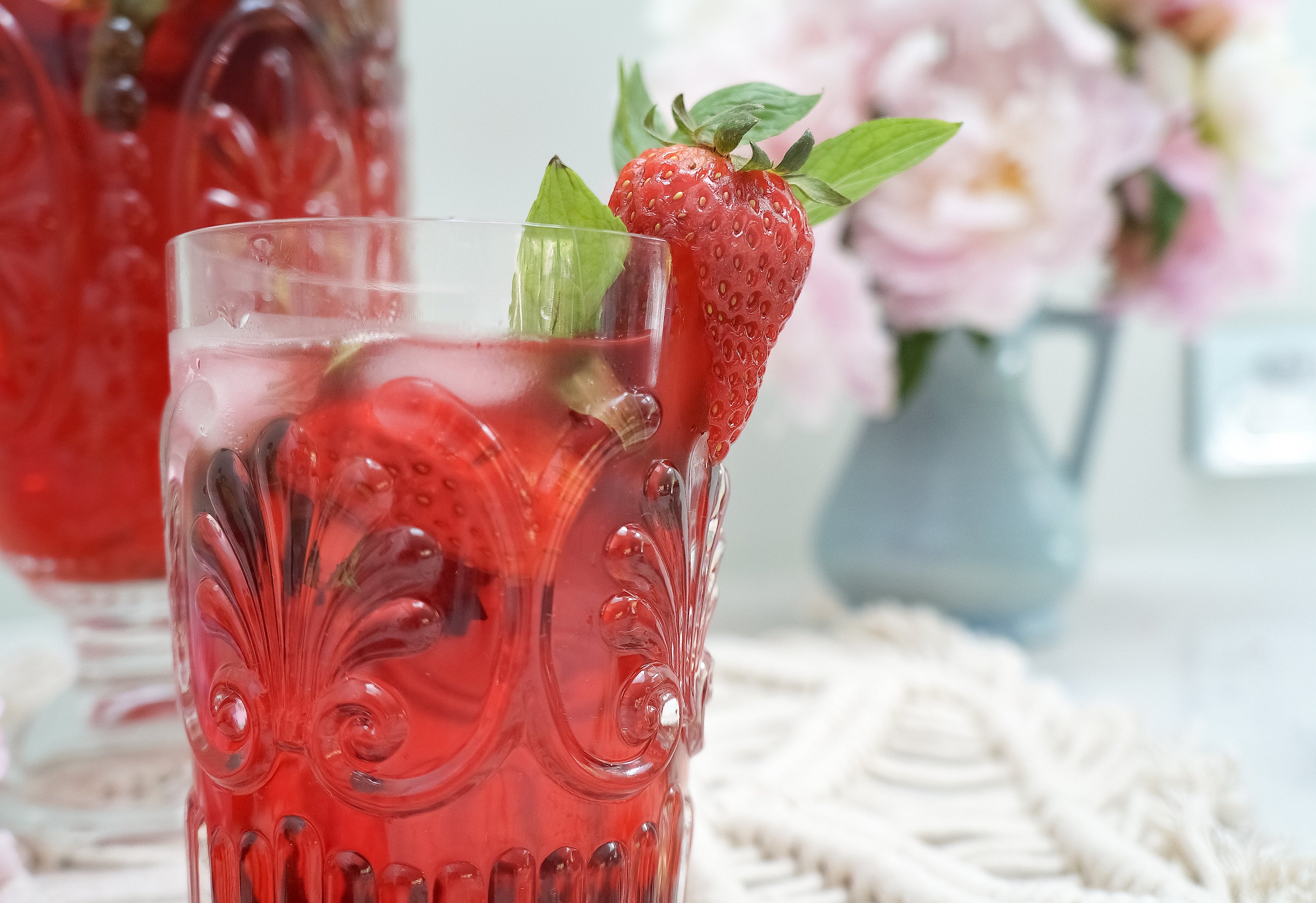 We are so excited to have the lovely Lisa Guy certified Naturopath and Herbalist from Bodhi Organic Teas design this recipe especially for our readers. Its just like a summer cosmopolitan with a healthy twist (and we promise not to tell anyone if you decide to add a dash of Vodka).
 This beautiful Cranberry & Rosehip Iced Tea is made with herbs and fruits that are loaded with protective antioxidants and vitamin C. These nutrients are vital for supporting a strong functioning immune system, for promoting gorgeous glowing skin and to offer protection against chronic diseases such as cancer and heart disease. This delicious iced tea makes the perfect healthy summer drink to serve at parties or a relaxed BBQ to share with family and friends. 
Ingredients:
2 heap Tbsp Bodhi Organic LongeviTEA*
Handful halved strawberries
Method:
Brew tea in boiling water for 30 minutes. Strain and then place in the fridge to cool.
Add cranberry juice and ice, and garnish with fresh strawberries and mint.
If you like a slightly sweeter iced tea add a little more juice. 
Makes around 6-7 glasses.
* LongeviTEA contains certified organic hibiscus, rosehip, white tea, goji berries and apple. 
You can buy the beautiful Bodhi Range of Organic Teas online from us here
 For tips on keeping cool in the Blue Mountains, click here
Credits:
Recipe: Lisa Guy ~ Bodhi Organic Teas
Florals: Floral by Nature
Styling + Photography: Penny Lane Studio
---