What our Bellas love most about the Festive Season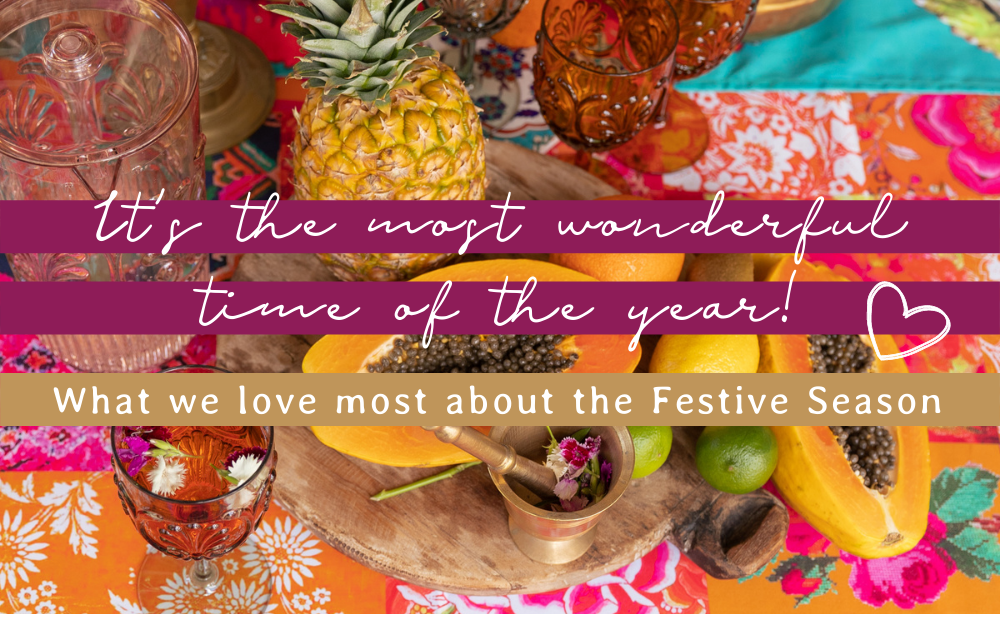 Can you feel the excitement in the air?! We absolutely LOVE this time of year here at Bella HQ!  The festive season is just around the corner and with Christmas parties, New Years and all your cheeky festive events, we asked our Bellas to show us their favourite festive frocks and tell us what they love most about the festive season...
Em wears
"It's festive, fun and fabulous!"
"My favourite part of the festive season is spending time with family, eating delicious food and putting up the Christmas tree!" - Em (Bella Boheme Founder)
Bella wears

"All my favourite colours combined in to one fantastic frock… and the twirl factor is NEXT LEVEL."
"My fave part of the festive season is dressing up for events of course!"
- Bella
Tula wears
Iva Skirt - Camilla Red
"It's festive, bright and feminine. It has some hidden sparkles that catch the light, perfect for this time of year."
"I love that the end of the year builds up to a crescendo that is Christmas day, then it's a chance to set new intentions, fresh starts and new beginnings." - Tula
Siobhan wears
Charm Crochet Dress - Aqua Paisley
"This piece is simply divine! I love the crochet bust, the gold tassels (they scream Christmas) the paisley print and the thin, flattering straps. I LOVE IT!"
"What I love most about the festive season is spending time with those I love. Oh and of course, eating ALL of the delicious food hehe." - Siobhan
---