Zara Elwood and The Gypsy Weekender Tribe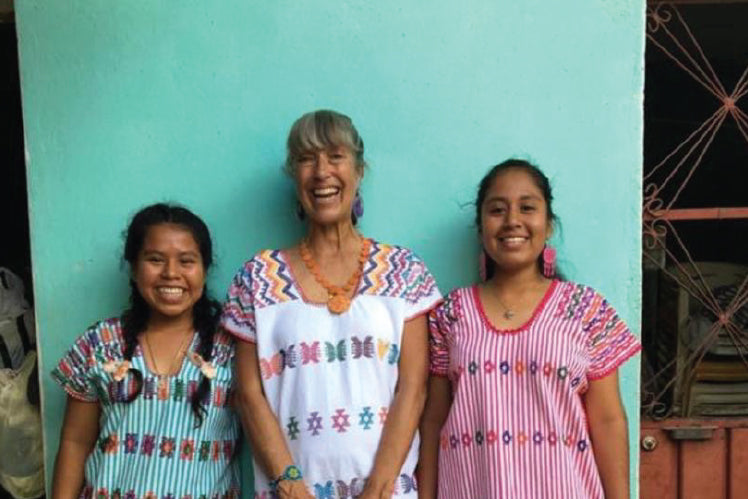 Zara Elwood is a passionate and creative woman and a true travelling gypsy.
In 1997, after 20 years working in the Melbourne fashion industry, completely dissatisfied with the high volume of cheaply produced clothing, Zara followed her calling to support a more ethical and sustainable textile industry.
Zara was 'Tired of constant difficulties I was having as a designer in the 1990s living in Melbourne, Australia, makers and suppliers were closing down due to the introduction of a 'NEW" way of operating "Off-Shore" as it was called in those days!!' The result was high volumes of cheaply produced clothing and textiles using non-sustainable synthetic fabrics.
So she set on travels and connected with the artisans of Latin America. 'I searched for real clothes I would be happy to wear and, as I have done since the early 80's be happy to sell.' Here Zara sources beautiful, unique and unusual finds to share with the Australian and the western market.
The most important thing about Zara's venture was that it helped her support more conscious manufacturing standards and the incredibly talented traditional Latin American craftsmen and women and their families, further allowing them to continue their creative traditions.
The textiles sourced by Zara are made from sustainable fabrics, such as pure cotton that will break down when worn out.
They are made in a family factory that employs 3-10 people depending how many orders they receive at a time, these Men (mostly) are passionate about soccer so don't try to do business with them on the day they are at the local match because you will be told all kinds of excuses, just so they don't get torn away from their beloved game.
The designs are so incredible they can later be repurposed into other treasures.
Zara's travels run deep into the ancient towns of Mexico, Bolivia, Peru & Guatemala, consummating her true love affair for adventures designing, sourcing and buying from the Artesans themselves. Colourful and chaotic, one day is never as same as the next. Zara commutes to the tiny towns by all sorts of interesting transportation to visit the families that weave, sew and create all by hand their amazing treasures, including our collection of 'Gypsy Weekender Bags' and newly added 'Traveling Gypsy back packs stocked by Bella Boheme.
Made from handwoven vintage huipils from Guatemala, each Gypsy weekender bag is completely one-of-a-kind, and according to Zara, becoming hard to come by. Zara carefully hand selects each design to be repurposed into amazing travel bags.
Each bag features leather handles and adjustable leather strap. Zippered top closure and side pocket.
The perfect Christmas present for the travelling gypsy in your life, explore our latest collection here
---